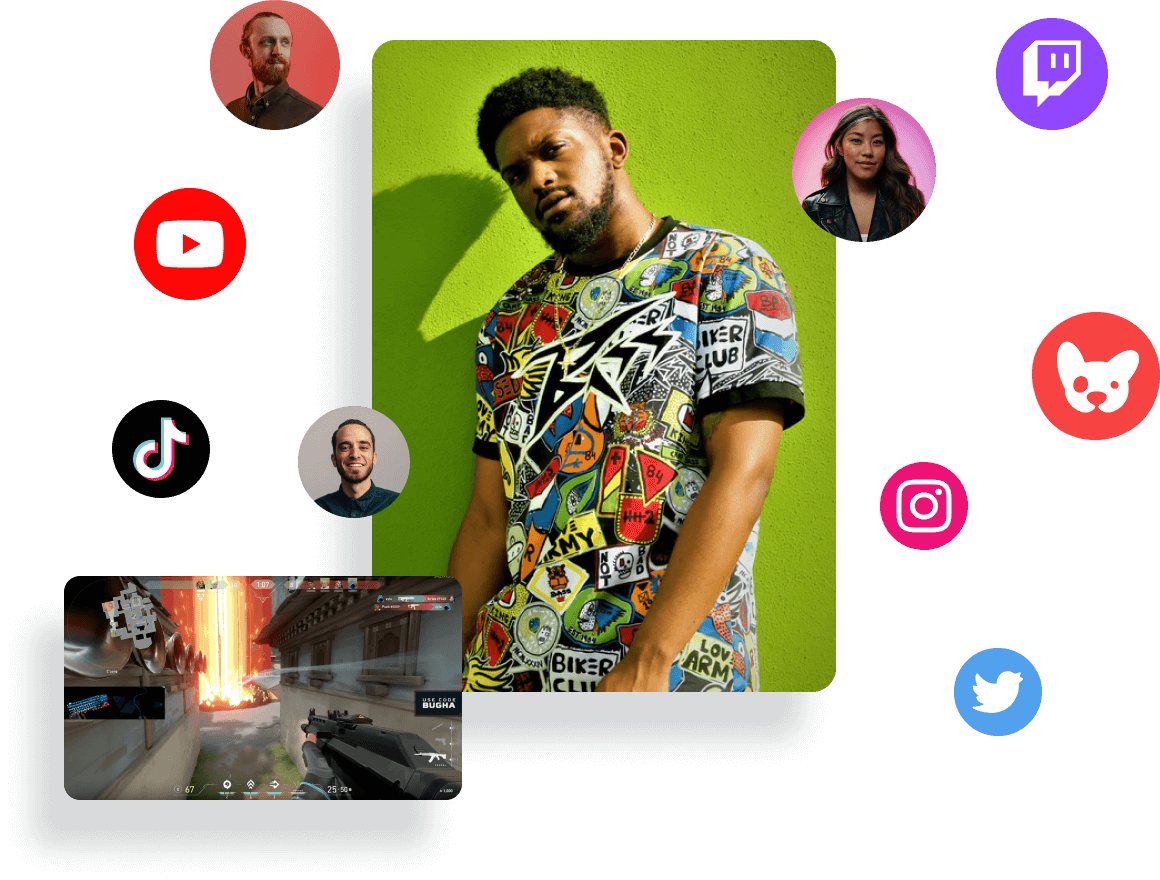 Build your community
Turn your audience into a real sustainable community full of true fans. Why should your fans only watch you stream, when you create content in so many different places? Create and aggregate content quickly and automatically.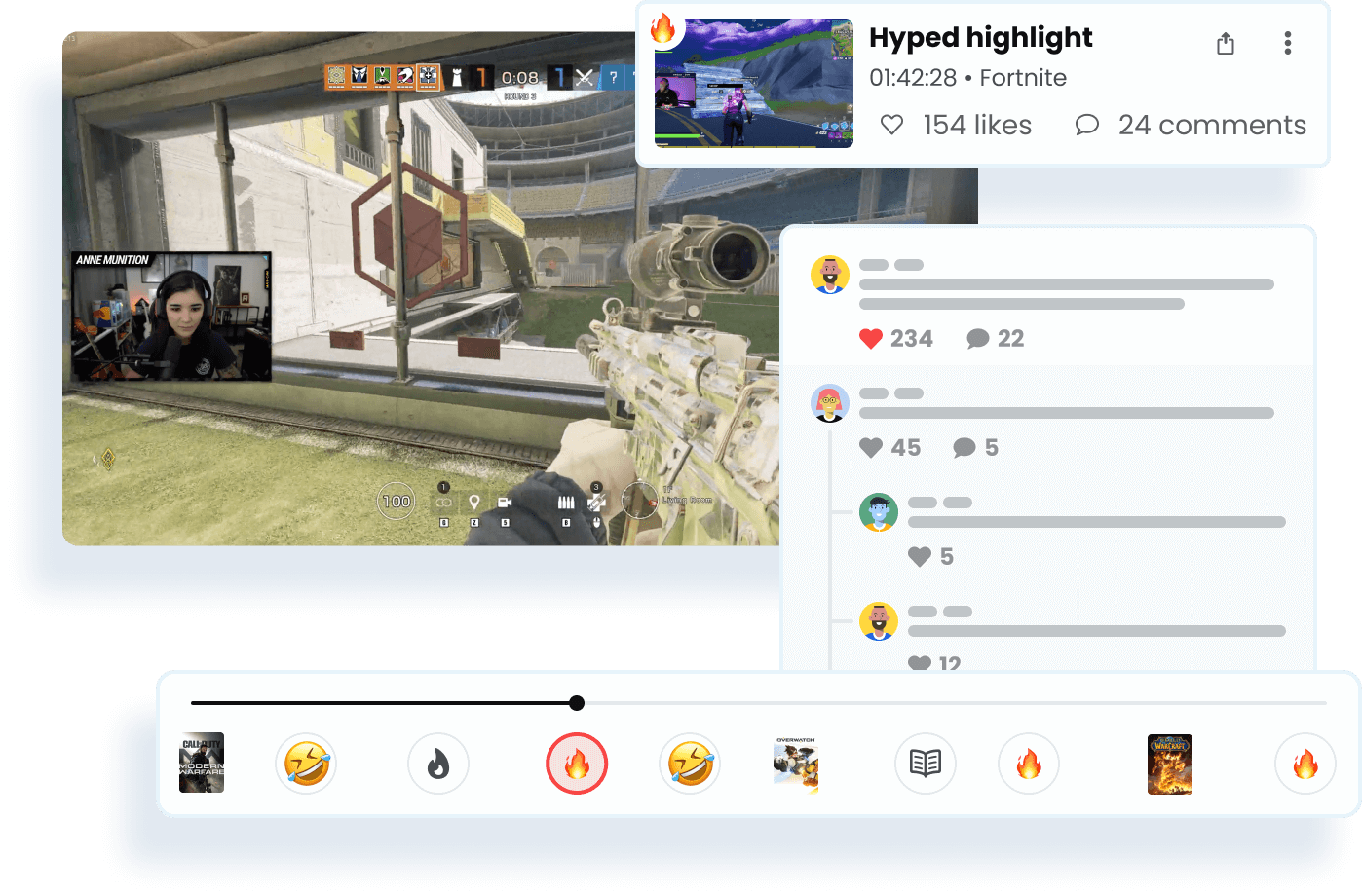 Create better content
Find the moments your community loves and create more engaging content. There are so many moments you create that your fans want to talk about. Why should they be lost in chat?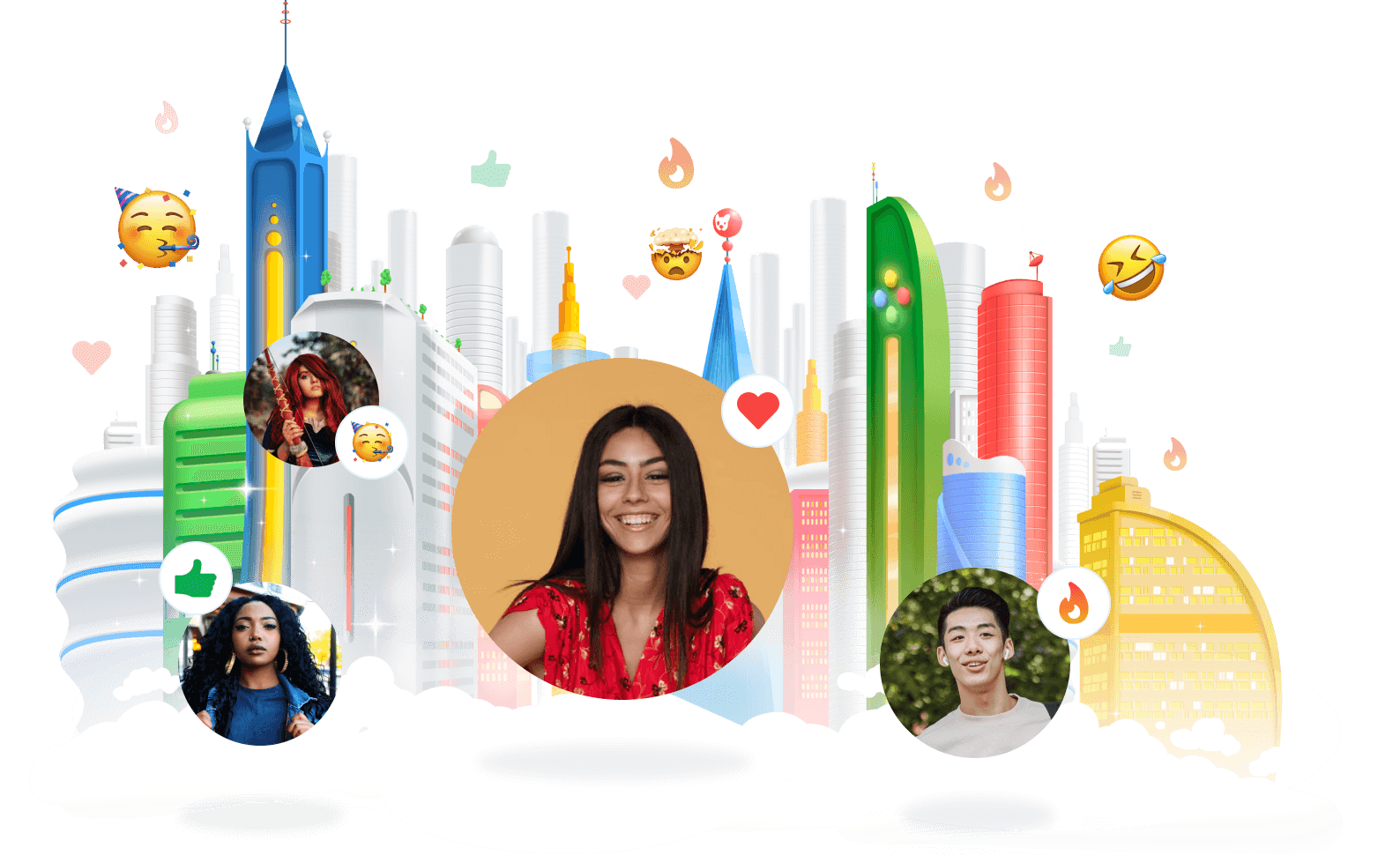 Live a better life
Enjoy content creation like never before by creating ways for your fans to tell you what content they love, share exciting moments, and engage in ways they can't on stream.